Seven Dimensions of the Work of the Spirit in the Early Church
Painting: Paul Preaching on the Ruins, by Giovanni Paolo, 1744 ad.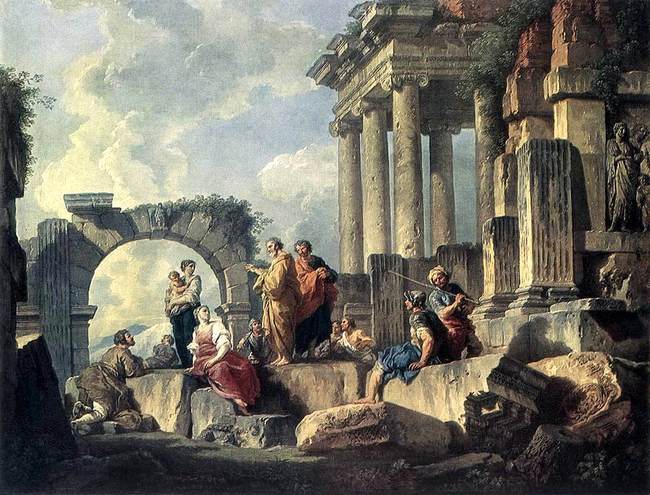 Seven Dimensions of the Work of the Spirit
The Holy Spirit was moving powerfully in the early church, in the following seven areas. These seven dimensions were also wonderfully active in the life and ministry of Jesus. So the early church was continuing the ministry of Jesus as the body of Christ, through the anointing of the Holy Spirit. These seven dimensions are all vitally important today as well.
1. EVANGELISM: ANOINTED BY THE SPIRIT:
a. Power of the Spirit to Witness - Acts 1:8, 2:1-4, 2:37-41
a. Evangelism Directed by the Spirit - Acts 16:6-10
b. Personal Witness, Directed by the Spirit - Acts 8:29-31
2. GOOD RELATIONSHIPS / UNITY IN THE SPIRIT:
a. One in Heart & Soul: Acts 4:32,33
b. Unity in the Upper Room: Acts 1:13,14
c. Unity of the Spirit: Ephesians 4:1-3
3. PRAYER, EMPOWERED BY THE SPIRIT:
a. The Upper Room: Prayer until Pentecost - when the Spirit came!
Acts 1:14 / Acts 2:1-4 / Luke 11:9-13
b. Renewed and Empowered with the Spirit: Acts 4:31
c. Devoted to Prayer: Acts 2:42 / Eph.6:18-20
d. Christ Dwelling in the Heart: Ephesians 3:14-19
4. HOLINESS: CLEANSED BY THE SPIRIT:
a. Washed and Sanctified by the Spirit: 1 Cor. 6:9-11
b. Repentance: Acts 2:37-41
c. Revival and Confession of Sin - Acts 19:18-20 / Acts 17:24-31
5. PENTECOSTAL / CHARISMATIC DIMENSION: ANOINTED BY
THE SPIRIT IN WORSHIP, AND GIFTS OF THE SPIRIT:
a. Gifts of the Spirit: 1. Healing & Deliverance: Acts 8:5-8
2. Miracles: Acts 12:6-10
b. Worship: Acts 16:25,26 / Ephesians 5:18-20
6. WORKS OF COMPASSION, AS FRUIT OF THE SPIRIT:
a. Feeding the Hungry: Acts 4:34,35 / Acts 6:1-3
b. Works of Charity - Acts 9:36
c. The Fruit of the Spirit is Love - Galatians 5:22
7. DEVELOPMENT OF MINISTRIES, LED BY THE SPIRIT:
a. Missionaries sent by the Spirit: Acts 13:1-4
b. New Ministries, Directed by the Spirit: Acts 6:1-6 / Acts 20:28
c. Barnabas disciples Paul, who Later Disciples Timothy:
Acts 9:26-30, 11:19-26, 2 Timothy 2:1,2
** See also, Seven Dimensions of Love, and Seven Dimensions of the Life of Jesus
M. A. Erickson
Find out more about God's love and His purpose for your life, by reading His Word. You can download a free New Testament as a PDF file, at: http://www.mediafire.com/?o1gtbd1thtm

(Download the file, and then save a copy on your computer.)
Download a free article on how to restore your relationship with God, at:

Restoring Your Relationship with God.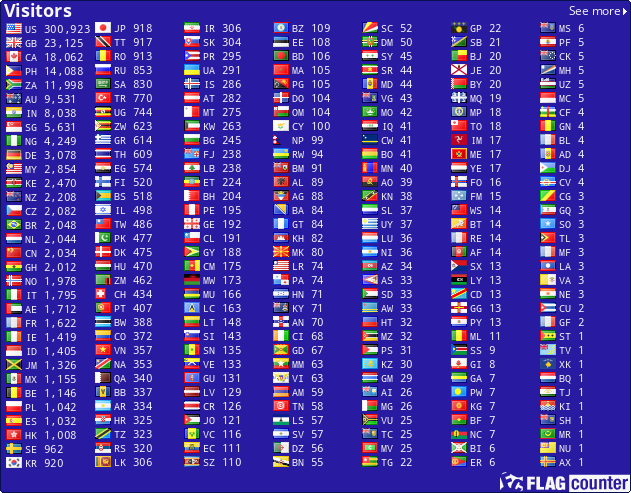 Flagcounter added June 19, 2008
Painting: The Descent of the Spirit, by Anthony Van Kyck