Future Info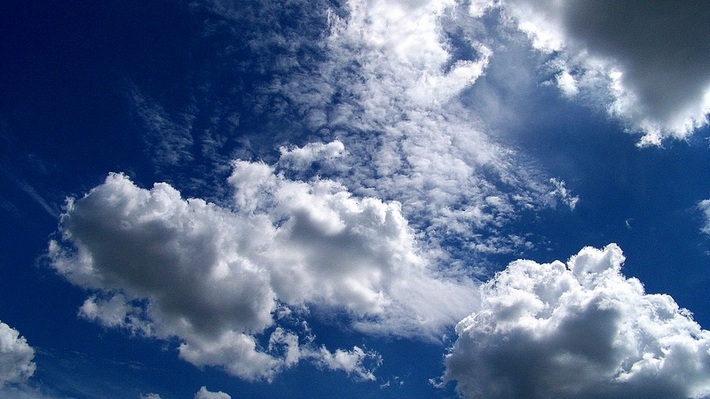 "Then I saw a great white throne and Him who sat upon it, from whose presence earth and heaven fled away, and no place was found for them....

And I saw the dead, the great and the small, standing before the throne, and books were opened; and another book was opened, which is the book of life; and the dead were judged from the things which were written in the books, according to their deeds." (Revelation 20:11-12 nasb)
"I saw a new heaven and a new earth. The first heaven and the first earth had disappeared....

I heard a loud voice shout from the throne: "God's home is now with his people. He will live with them, and they will be his own. Yes, God will make his home among his people."

He will wipe all tears from their eyes, and there will be no more death, suffering, crying, or pain. These things of the past are gone forever.

Then the one sitting on the throne said: I am making everything new. Write down what I have said. My words are true and can be trusted.

Everything is finished! I am Alpha and Omega, the beginning and the end. I will freely give water from the life-giving fountain to everyone who is thirsty. All who win the victory will be given these blessings. I will be their God, and they will be my people.

But I will tell you what will happen to cowards and to everyone who is unfaithful or dirty-minded or who murders or is sexually immoral or uses witchcraft or worships idols or tells lies. They will be thrown into that lake of fire and burning sulfur. This is the second death." (Revelation 21:1,3-8, cev).

"Now I, the Sovereign LORD, am telling you ... that I will judge each of you by what you have done. Turn away from all the evil you are doing, and don't let your sin destroy you.

Give up all the evil you have been doing, and get yourselves new minds and hearts. Why do you Israelites want to die? I do not want anyone to die," says the Sovereign LORD. "Turn away from your sins and live." (Ezekiel 18:30-32, gnb)

"God has overlooked the times of ignorance, but now he commands all people everywhere to turn away from their evil ways. (Acts 17:30)

"So change the way you think and act, and turn to God to have your sins removed! Then times will come when the Lord will refresh you. He will send you Jesus, whom he has appointed to be the Christ." (Acts 3:19-20. gw)
"If we confess our sins, he is faithful and just to forgive us our sins, and to cleanse us from all unrighteousness." 1 John 1:9
"If we have faith in God's Son, we have believed what God has said. But if we don't believe what God has said about his Son, it is the same as calling God a liar." (1 John 5:10, cev)
"And this is the testimony: God has given us eternal life, and this life is in His Son. The one who has the Son has life. The one who doesn't have the Son of God does not have life. I have written these things to you who believe in the name of the Son of God, so that you may know that you have eternal life." (1 John 5:11-13, hcsb).

"For God loved the world so much that he gave his only Son, so that everyone who believes in him may not die but have eternal life.
For God did not send his Son into the world to be its judge, but to be its savior.
Those who believe in the Son are not judged; but those who do not believe have already been judged, because they have not believed in God's only Son.

This is how the judgment works: the light has come into the world, but people love the darkness rather than the light, because their deeds are evil.
Those who do evil things hate the light and will not come to the light, because they do not want their evil deeds to be shown up.
But those who do what is true come to the light in order that the light may show that what they did was in obedience to God." (John 3:16-21, gnb)

"If you confess that Jesus is Lord and believe that God raised him from death, you will be saved (put right with God). For it is by our faith that we are put right with God; it is by our confession that we are saved. The scripture says, "Whoever believes in him will not be disappointed." (Romans 10:9-11, gnb)

"We are ruled by the love of Christ, now that we recognize that one man died for everyone, which means that they all share in his death.
He died for all, so that those who live should no longer live for themselves, but only for him who died and was raised to life for their sake." ( 2 Corinthians 5:14-15, gnb).
Jesus said, "If I go and prepare a place for you, I will come again and receive you to Myself, that where I am, there you may be also. And you know the way where I am going."

Thomas *said to Him, "Lord, we do not know where You are going, how do we know the way?" Jesus said to him, "I am the way, and the truth, and the life; no one comes to the Father but through Me." (John 14:3-6, nasb)

"...............Jesus went to Galilee and told the good news that comes from God. He said, "The time has come! God's kingdom will soon be here. Turn back to God and believe the good news!" (Mark 1:14, cev)
Jesus said, "The Lord's Spirit has come to me, because he has chosen me to tell the good news to the poor. The Lord has sent me to announce freedom for prisoners, to give sight to the blind, to free everyone who suffers, and to say, 'This is the year the Lord has chosen.' " (Luke 4:18-19, cev)

"This good news is about (God's) Son, our Lord Jesus Christ! As a human, he was from the family of David. But the Holy Spirit proved that Jesus is the powerful Son of God, because he was raised from death." (Romans 1:3, cev)
"I'm not ashamed of the Good News. It is God's power to save (put right with God) everyone who believes, Jews first and Greeks as well. God's approval is revealed in this Good News. This approval begins and ends with faith as Scripture says, "The person who has God's approval will live by faith." (Romans 1:16-17, gw)
"By faith we have been made acceptable to God. And now, because of our Lord Jesus Christ, we live at peace with God. Christ has also introduced us to God's undeserved kindness on which we take our stand. So we are happy, as we look forward to sharing in the glory of God." (Romans 5:1-2, cev)
Romans 3:22 (gnb) "God puts people right through their faith in Jesus Christ. God does this to all who believe in Christ, because there is no difference at all:
For "all of us have sinned and fallen short of God's glory." But God treats us much better than we deserve, and because of Christ Jesus, he freely accepts us and sets us free from our sins. God sent Christ to be our sacrifice.
Christ offered his life's blood, so that by faith in him we could come to God. And God did this to show that in the past he was right to be patient and forgive sinners. This also shows that God is right when he accepts people who have faith in Jesus." (Romans 3:23-25, cev)

"For while we were still weak, at the right time Christ died for the ungodly. For one will scarcely die for a righteous person--though perhaps for a good person one would dare even to die-- but God shows his love for us in that while we were still sinners, Christ died for us." (Romans 5:6-8, esv)
"By his blood we are now put right with God; how much more, then, will we be saved by him from God's anger! We were God's enemies, but he made us his friends through the death of his Son. Now that we are God's friends, how much more will we be saved by Christ's life!

But that is not all; we rejoice because of what God has done through our Lord Jesus Christ, who has now made us God's friends." (Romans 5:9-11, gnb)

"Now Christ Jesus has come to show us the kindness of God. Christ our Savior defeated death and brought us the good news. It shines like a light and offers life that never ends." (2 Timothy 1:10, cev)
"But the day of the Lord will come as a thief in the night, in which the heavens will pass away with a great noise, and the elements will melt with fervent heat; both the earth and the works that are in it will be burned up.11 Therefore, since all these things will be dissolved, what manner of persons ought you to be in holy conduct and godliness,12 looking for and hastening the coming of the day of God, because of which the heavens will be dissolved, being on fire, and the elements will melt with fervent heat?13 Nevertheless we, according to His promise, look for new heavens and a new earth in which righteousness dwells." 2 Peter 3: 10-13 (nkjv)
* For additional insight and understanding, read the Scriptures above in their original Biblical context.
You can find out more about God's love, and His purpose for your life, by reading His Word. You can download a free New Testament as a PDF file, at: http://www.mediafire.com/?o1gtbd1thtm

(Download the file, and then save a copy on your computer).

* See also "Restoring Your Relationship with God," a message of encouragement for those who feel distant from God, or who feel they have been gradually drifting further away.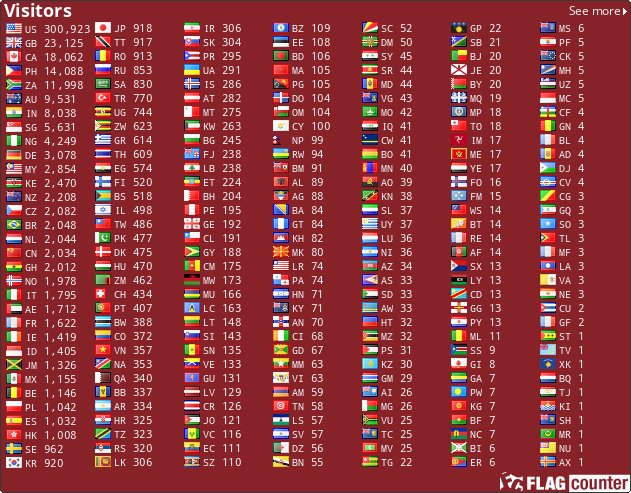 Flagcounter added June 19, 2008