..........The Most Awesome Journey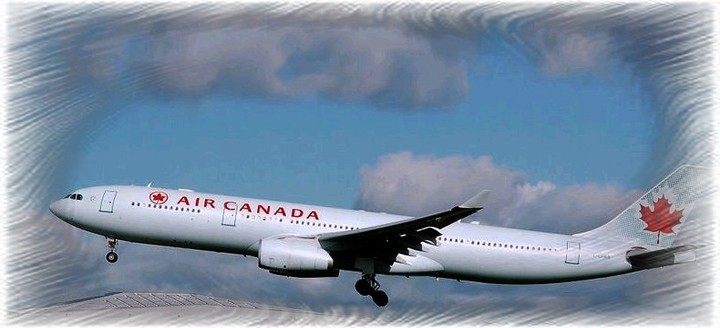 The Most Awesome Journey
There is an awesome journey that no one reading these words has ever taken before. You may have traveled to foreign countries, you may have seen awesome scenery in your country or around the world, but there is a trip that is truly remarkable, that is different than any trip you've been on before. It is full of mysteries, and unknowns. The destination of this journey is awe inspiring and breath-taking.
As you may have realized, I'm speaking of the journey from this life into the next. Before you move on, or click to the next webpage, shouldn't you consider the most important journey of all? No one reading these words has experienced this journey or reached this ultimate destination, yet all of us will at an unknown point in time. All of us will make this trip. But for some strange reason, human beings often do not consider this ultimate journey.
When you travel on a trip to a far away place, you do some careful preparation to make sure you are ready for the trip. Plans are made, bags are carefully packed, and maps and directions are stored away.
But many people have made absolutely no preparation for the ultimate journey, the journey into eternity. Many who are unprepared will end up at the wrong destination, with no way of retracing their steps or doing the trip over again. The Bible is clear: "It is appointed unto man once to die, and then the judgment." (Hebrews 9:27).
So how can you be sure that you're going to reach the right destination? How can you face this journey with confidence and peace in your heart? To answer that, first you must ask yourself this question: "What will I be holding onto when I step into eternity? There are three basic alternatives:
1. Some will be holding on to sin when they enter eternity (this is a tragic choice, with tragic consequences).

2. Others will be trusting and "holding on to" their own goodness or merit when they enter eternity. This will also fail, since no man can build a bridge to heaven by his own efforts or merit, or by hoping that his good deeds will somehow outweigh his bad ones. Heaven is far beyond what anyone can earn, or deserve by human effort. Heaven is absolute perfection, and our sins must be cleansed and forgiven in order for us to be ready for eternity.

3. Others will be holding onto the Savior, Jesus Christ. Only those who are holding to Jesus Christ are promised a safe passage to heaven. Jesus said it clearly: "I am the way, the truth, and the life. No man comes to the Father, but by me." (John 14:6). Faith in the living Christ changes our eternal destiny! Jesus Christ paid the price for our sins when he died on the cross. Then he rose again, victorious over death, to give eternal life to all who truly believe.

So the question is, are you holding to Jesus Christ alone, as your Savior? He died to cleanse you of all sin, and then to guide you through this life, and into eternity. With Christ, it is a life-changing journey filled with his love, and nearness. Even through the challenges of life, Christ is there to give you strength. The peace of Christ will be a reality in your heart. To receive Christ you need to fully surrender your heart and life to him; genuinely turn away from your sins. Christ will come into your heart and life, and give you His peace, and His love.
When you sincerely turn from your sins and believe in Jesus Christ as your Lord and Savior, you enter into life - life that is eternal: "And this is the testimony: that God has given us eternal life, and this life is in His Son." (1st John 5:11). Also in Romans 6:23b: "the gift of God is eternal life in Christ Jesus our Lord." In John 6:47, Jesus said, "Truly I say to you, he who believes in Me has everlasting life."
God's love for us is the solid foundation for eternal life: "For God so loved the world, that He gave His only- begotten Son, that whoever believes in Him would not perish, but have everlasting life." (John 3:16)
God loved us before we had done anything to deserve His love: "But God commends His love to us in this, that while we were yet sinners, Christ died for us." (Romans 5:8).
When you truly trust Jesus as your Savior, He gives you a clean slate: complete forgiveness of your past sins, no matter what they may have been. You enter into a new, growing, and lifelong relationship with Christ. This means a genuine commitment on your part - to follow Him, and leave your old life behind. In other words, following Christ includes a commitment to do what is right, and a commitment to leave behind the things that are wrong. As you follow Christ you will discover more and more of the love and compassion of God.
You can pray a prayer like the one below, if you are ready to receive Jesus as your Savior and Lord. What is most important is that you pray sincerely, meaning it from your heart. You can pray in your own words as well.
/////////////////////////////////////////
A Prayer to Receive Jesus:
Lord Jesus, I receive you as my own Savior and Lord. I ask you to fill me with your loving presence, and guard me with your divine protection.
I ask you to strengthen me, and help me to live for you. Fill me with love so that I can truly love you in return. I ask you to fill me with love so that I can love other people with a pure love.
Lord Jesus, please wash away all my sins. I surrender my heart and life to you. I ask you to receive me and make me whole.
Thank you for dying on the cross for me, to cleanse me and forgive me. Thank you for dying for me, to make me a child of God. I turn away from my sins, with all my heart. Help me to do what is loving and right, and to live for you.
I surrender my worries and my fears, and my problems to you. I ask you to guide my life and provide for me. Help me to honor you always. Guide me in your ways. Amen.

//////////////////////////////
(1) You can deepen your relationship with Christ by talking with Him every day in prayer. You will experience more and more of God's love and compassion.
(2) You can find out more about God's love, and His purpose for your life, by reading His Word. You can download a free New Testament as a PDF file, at: http://www.mediafire.com/?o1gtbd1thtm

(Download the file, and then save a copy on your computer).

(3) Find fellow believers in Jesus Christ, who can help you and support you in your faith. You can go to the following site for further info:

Feel free to email me, at erickson5998@sbcglobal.net
May God give you His strength always.
M.A. Erickson
For more information on the Christian life, you can go to various pages at: compassionheart.com
Flag counter added June 19, 2008